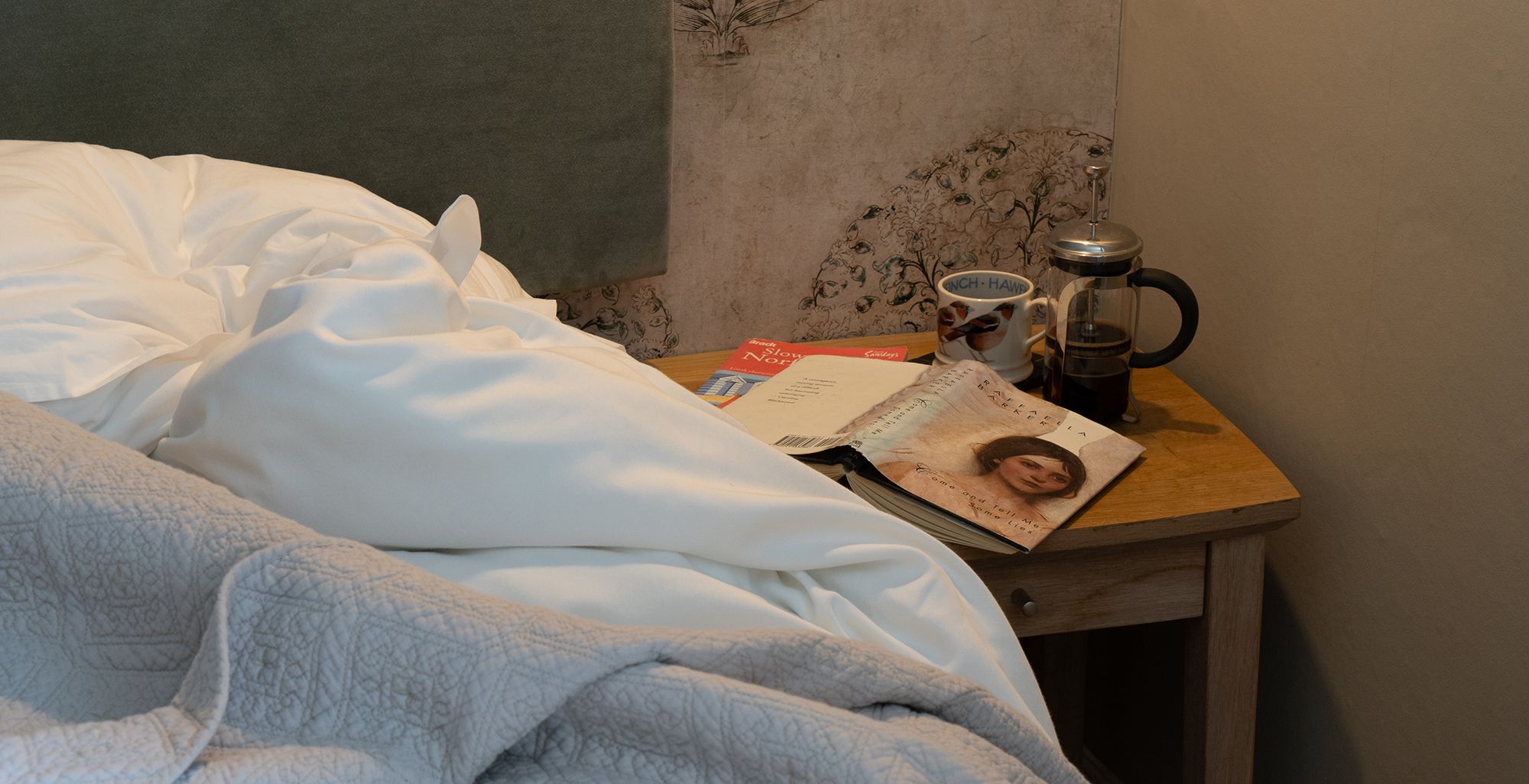 A unique stay in the heart of North Norfolk
If you're after a special stay, visit us at The Saracen's Head. Nestled in the heart of North Norfolk's countryside within a stone's throw of the grand Palladian mansion of Wolterton Hall, you'll find our beautiful Georgian inn. Whether you're taking a break from city life, after a romantic break or just want a few days of peace and quiet, we're ready to welcome you. We have a wealth of local knowledge so if you fancy exploring we can tell you where to go for water sports, picnics, adventuresome days out or a mindful walk in the woods. 
After a day of exploring or hanging out at the beach, we will provide you with a hearty meal of locally sourced delights, then you'll drift off to sleep in our clean soft bedding, with only the faint sounds of owls hooting from the nearby woods of Wolterton Estate. Wake up refreshed, to the smells of a fine locally sourced cooked breakfast and fresh coffee.
Our stunning ivy clad Georgian inn is set between the villages of Calthorpe and Itteringham, just a few miles from Aylsham and sits about half way down the walled road which runs alongside Wolterton Hall. We look forward to seeing you!
We have five double rooms and one larger family room, each individually designed by owners Tim and Janie and five of the rooms can be made as doubles or twins. Rest assured that however far you've travelled, you'll be welcomed like an old friend and made to feel as comfortable as you desire. Come and go as you please, we encourage our guests to explore the local area and further afield. 
All our rooms have flat screen televisions with Freeview, and some also have built-in DVD players. For those that like to be able to connect to the internet, free passwordless wifi is available throughout the building. Do remember that we are in the middle of the north Norfolk countryside, so the speed is going to be slower than you might be used to!
Walkers and cyclists welcome
We welcome walkers, explorers, adventurers, or anyone just wanting to take time out and escape for a break. We are a family inn, and as such welcome children and dogs. If you'd like to know more about the areas nearby and where best to visit, we can help with that, too. Come and see us! 
'Fantastic place to stay, lovely staff. Thoroughly enjoyable stay. Well recommended. Hopefully see you again soon!'
'A lovely hotel in a quiet location. Very well run and helpful staff. The locally sourced food was fantastic!'