At The Saracen's we pride ourselves on creating classic dishes with a modern twist. Our brilliant kitchen team is constantly inspired by the best local produce, which naturally influences the menu he creates. We are hugely passionate about Norfolk's abundance of wonderful produce, from game to fish and meat, working with local suppliers to showcase their products in the very best way.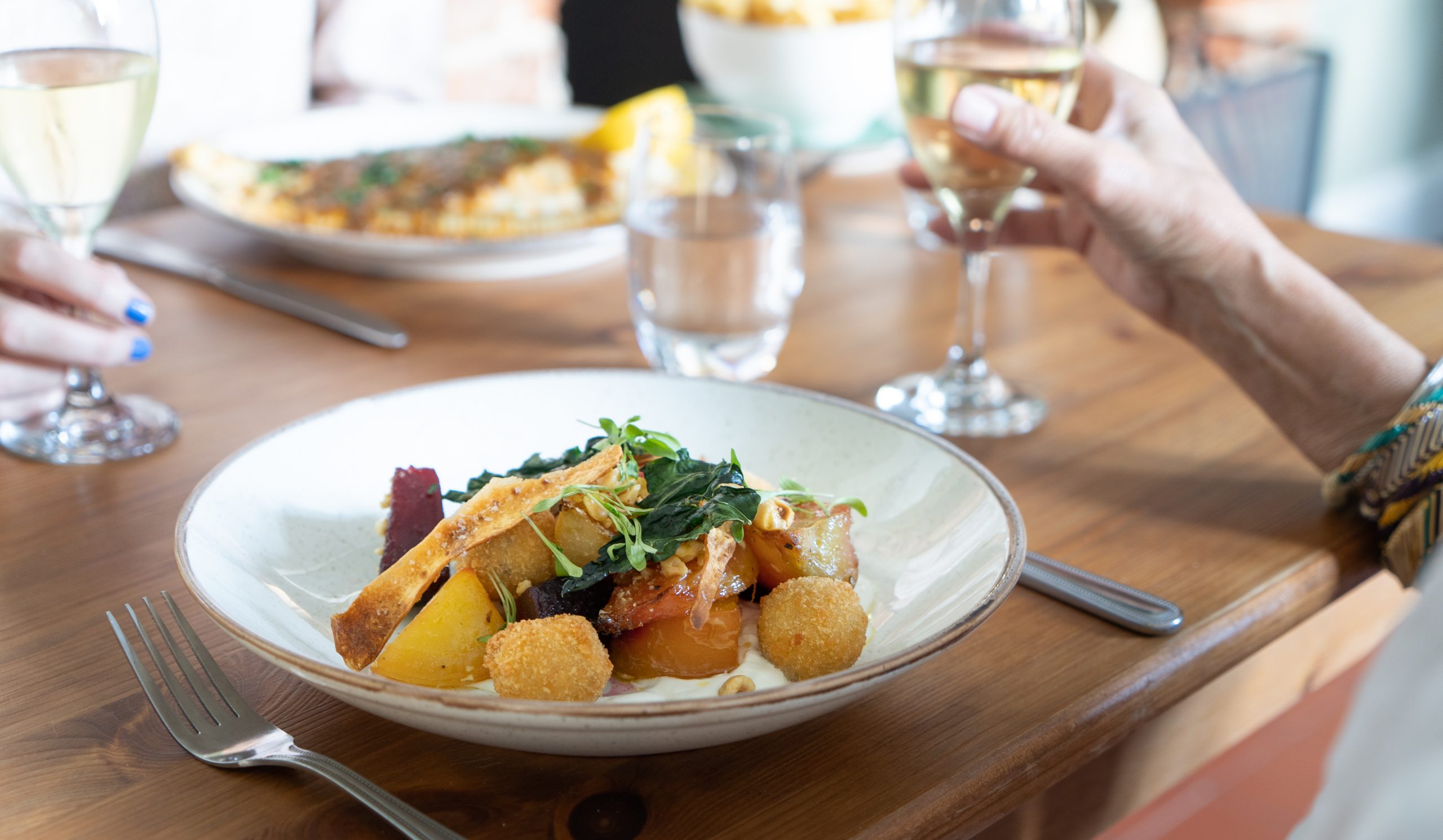 Seasonal menus, inspired by the area
Whether you fancy a hearty Sunday roast, or a more refined dinner for two, as long as our ingredients are in season and at their best – they'll be on the menu. Our team are always coming up with fresh ideas and ways to use the glorious produce we have delivered here at The Saracen's.
In summer we love working with fresh fish, creating dishes that have the wow factor, and leave our guests wanting to return for more. We use locally sourced mackerel, sea trout and saffron from the coast and our smoked fish is straight from Staithe's of Brancaster, the perfect partner to our green salads from Eves Hill Farm. Our aged beef carpaccio comes from the local estate of Blickling, just a mile or so down the road. Our kitchen and front of house are friendly and approachable, too, so if you need something altered or swapped, we will do our best to accommodate you.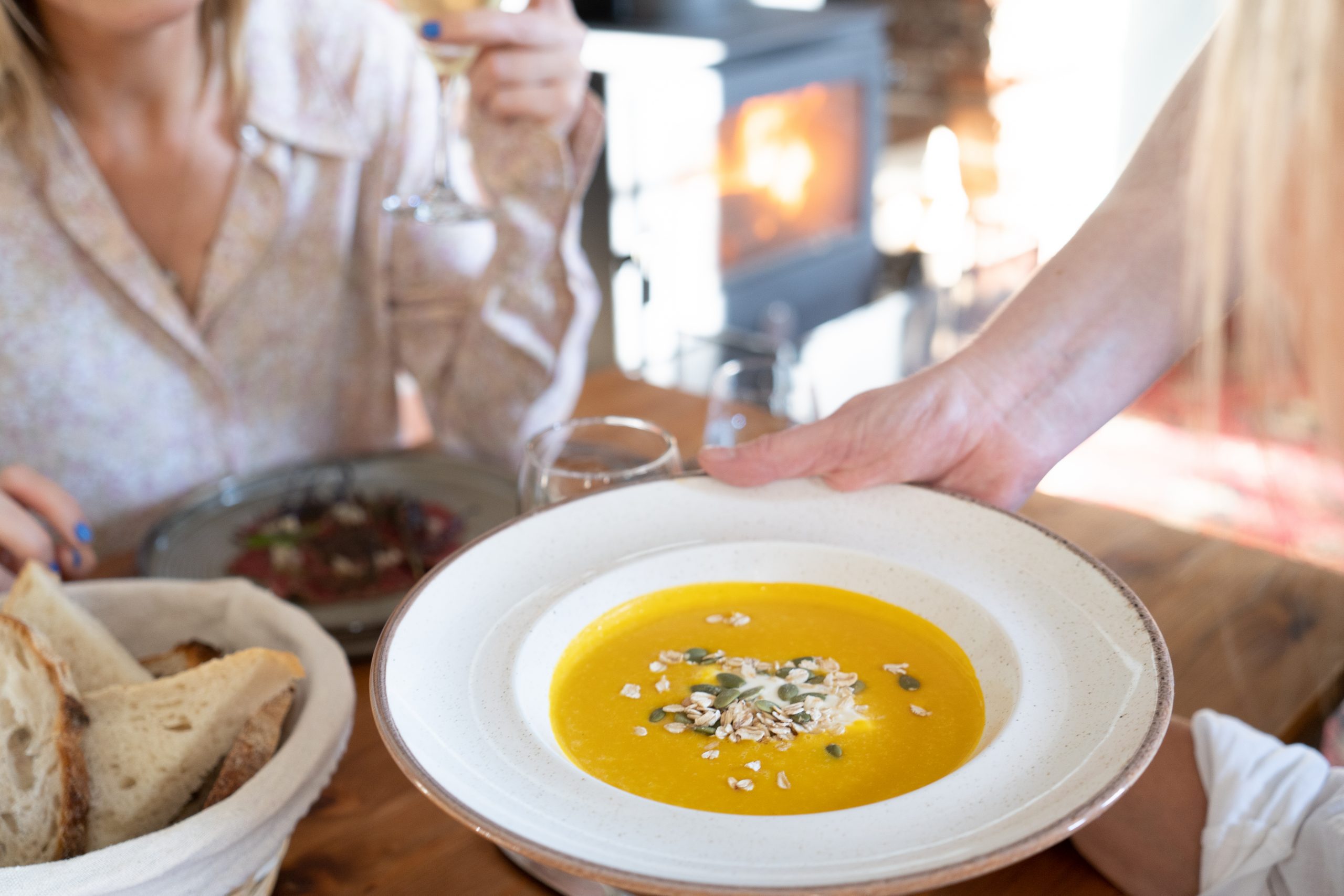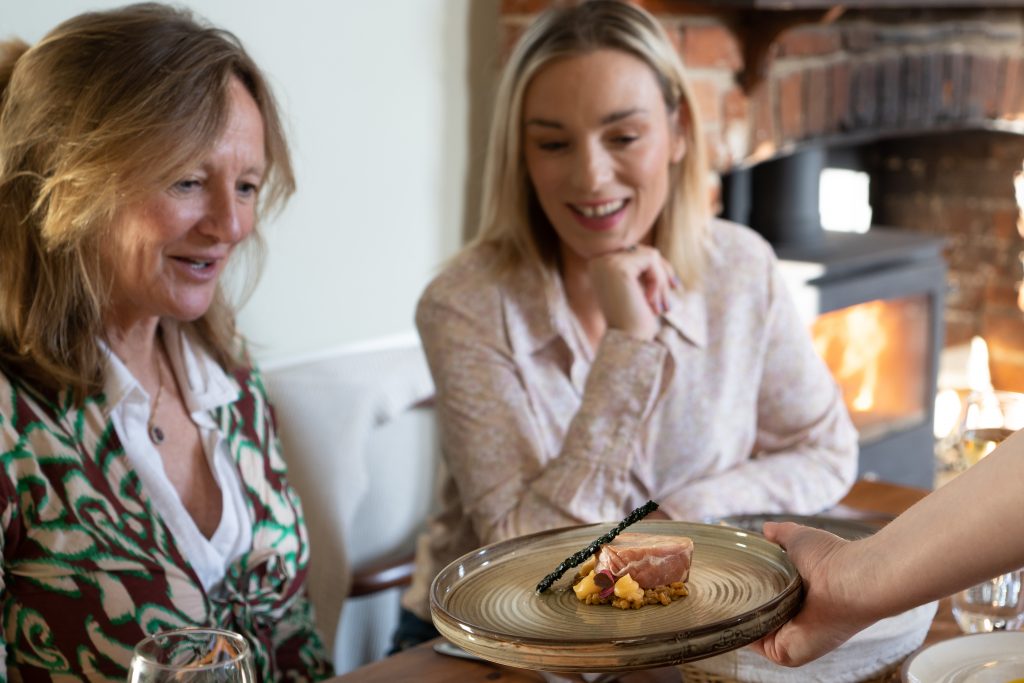 'Amazing food, great wine, local beer & superbly welcoming hosts make for a most relaxed & enjoyable experience. I'm not local but will definitely return next time I'm in the neighbourhood. Thanks Tim, Nobby & chef… cheers!'
Our kitchen and team is small, which we prefer; it gives a more personal, dedicated approach to the preparation and service and prevents our valued staff from being overwhelmed and therefore underperforming. Our ethos is all about treating people well; both guests and staff and allowing them space to feel confident and comfortable. We are a family-run inn, with a nurturing atmosphere.
Our restaurant is intimate but relaxed, we welcome our guests to take their time, and really enjoy the menu and surroundings. There's no table-pushing in order to get bums on seats, we are the antithesis of that. We pride ourselves in offering the best service and the showcasing the best of locally sourced food in Norfolk. 
Our menu changes week to week, and depends on what's in season. In summer, expect to see asparagus and locally picked strawberries as well as other delights such as mushrooms, chutneys and jams from just a few miles away. Our bar is proud to stock local ales and gins too; Bullards, Adnams and Woodforde's are all available. 
'Food was beautiful and fresh. Staff were so friendly and helpful especially with young kids.'
'Had a special evening meal and the food, service and ambience were exceptional. I have been several times for a meal and although quite a drive, will certainly go back. Well worth it. We had a perfect evening.'