Meet the Team at The Saracen's Head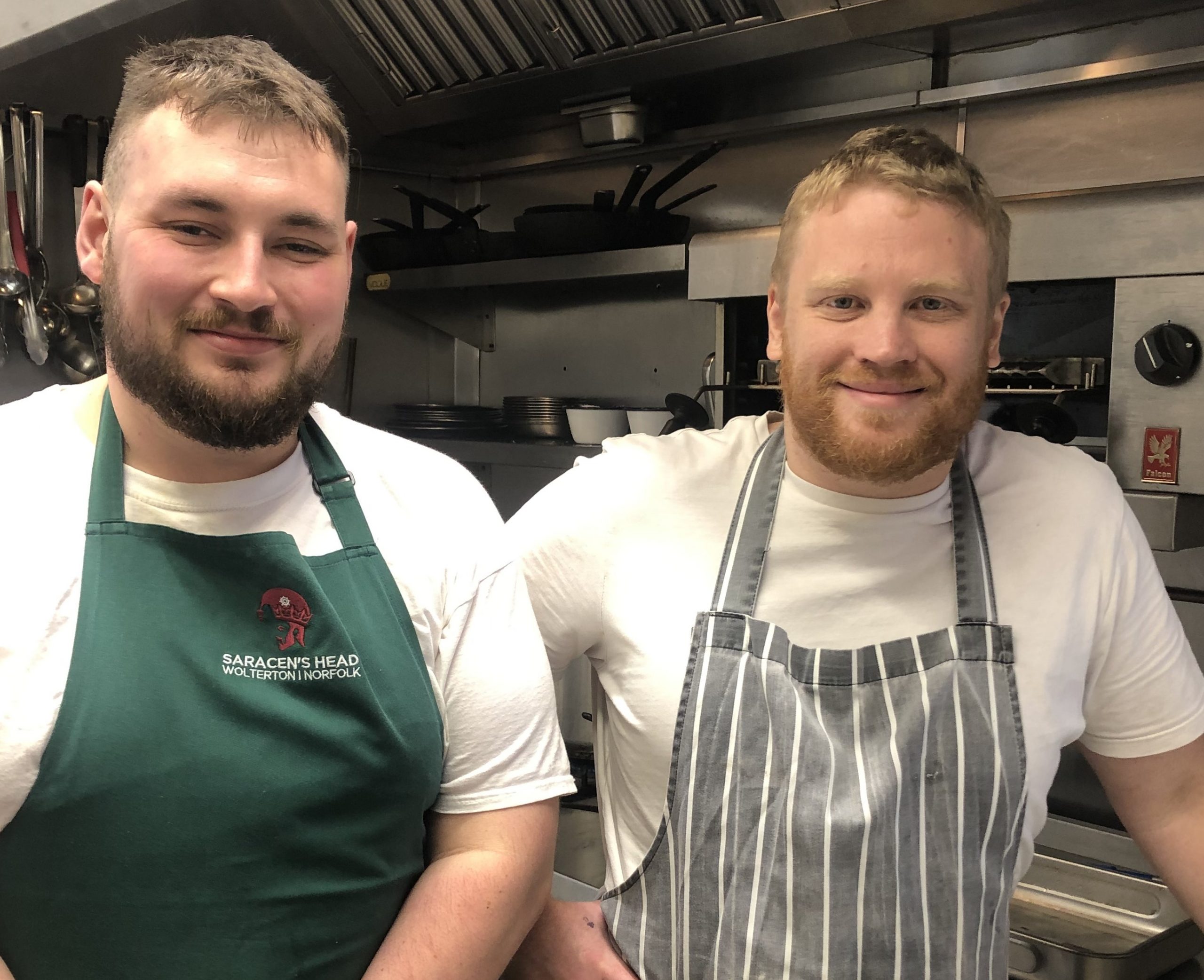 Authentic cooking
Award-winning Head Chef Sam loves using local ingredients from the wonderful abundance of produce that our beloved county has to offer. Whether it's Blickling beef or local lamb, freshly fished seafood from Hunstanton, Cromer and Wells, or salads and vegetables picked and delivered within just a few miles of the Saracen's, Sam and his team create an ever-evolving menu based around what's available both locally and seasonally across Norfolk.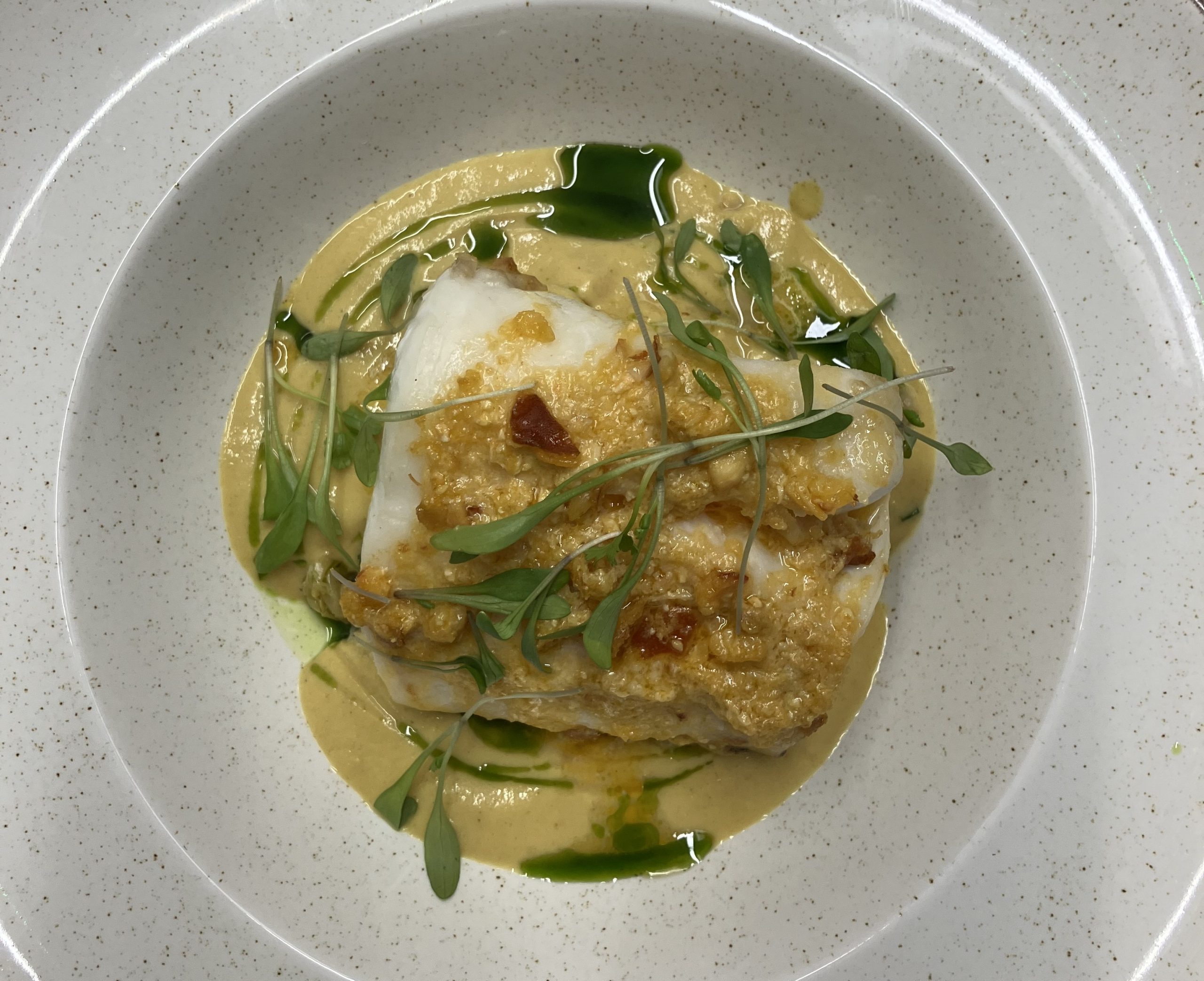 Inspired by the classics
Self-taught and passionate about creating unique dishes which celebrate all that's local, when he's not in the kitchen Sam enjoys diving into classical French cookery books, as well finding inspiration from the cooking of renowned chef Marco Pierre-White and founding father of classic French cookery, Auguste Escoffier. Although not a replication of this exact style, Sam and his team's excellent cooking at The Saracens is, in part, influenced by these passions, as well as gathering inspiration from other local chefs.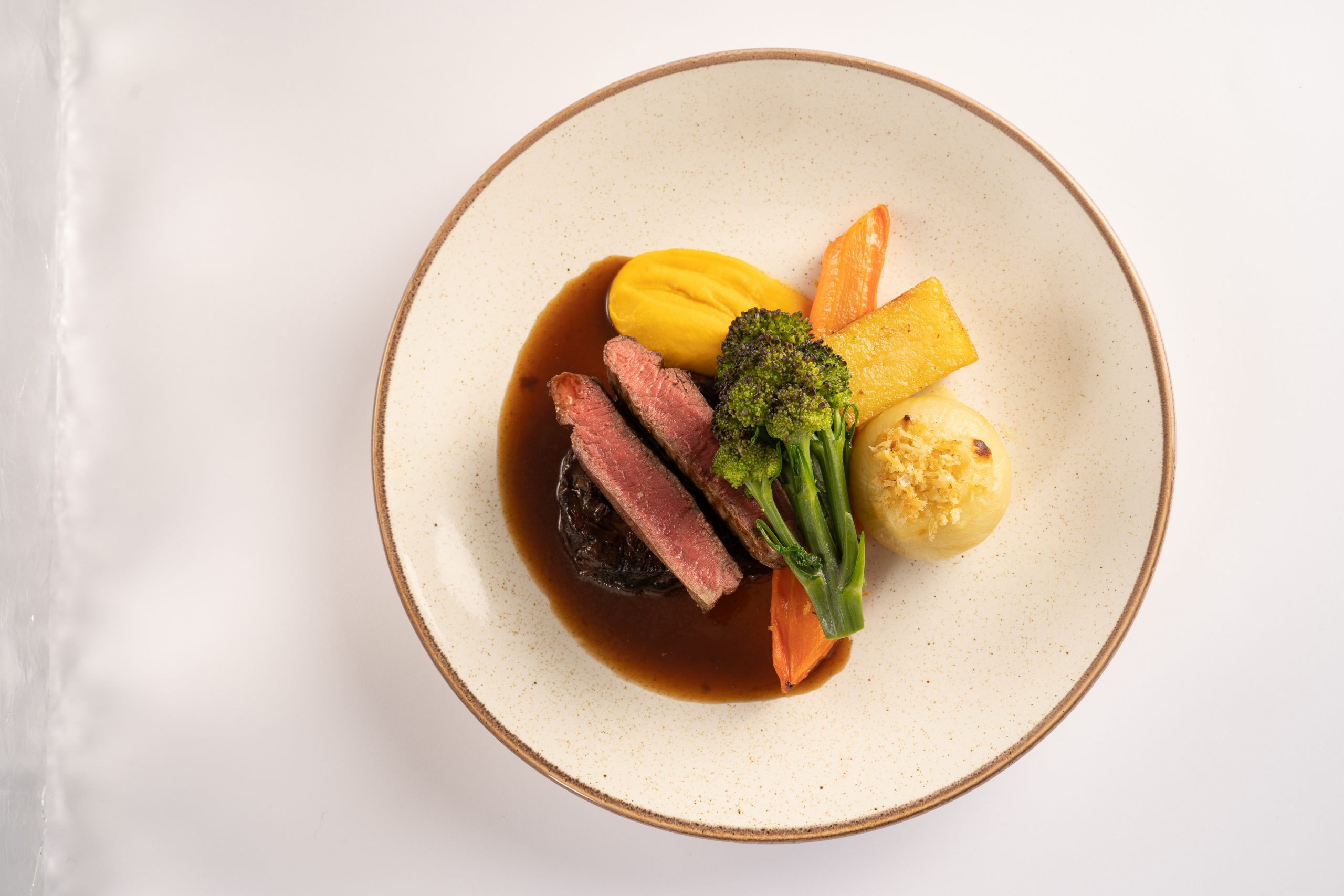 Keeping it local
The authenticity and respect for local produce is the enduring strength behind the menu here and sticking to what we do best, creating quality food and delivering it in a relaxed atmosphere for all our guests. Creativity in the kitchen is led by what's thriving in the fields, coastline and surrounding areas, and working with the seasons and natural rural changes throughout the year. Norfolk is showcased here in all its foodie glory. It's no surprise that Sam's kitchen was awarded an AA Rosette in 2022 for culinary excellence, when he was only six months into his new role as Head Chef, after taking over the reins from former Head Chef, Mark Sayers.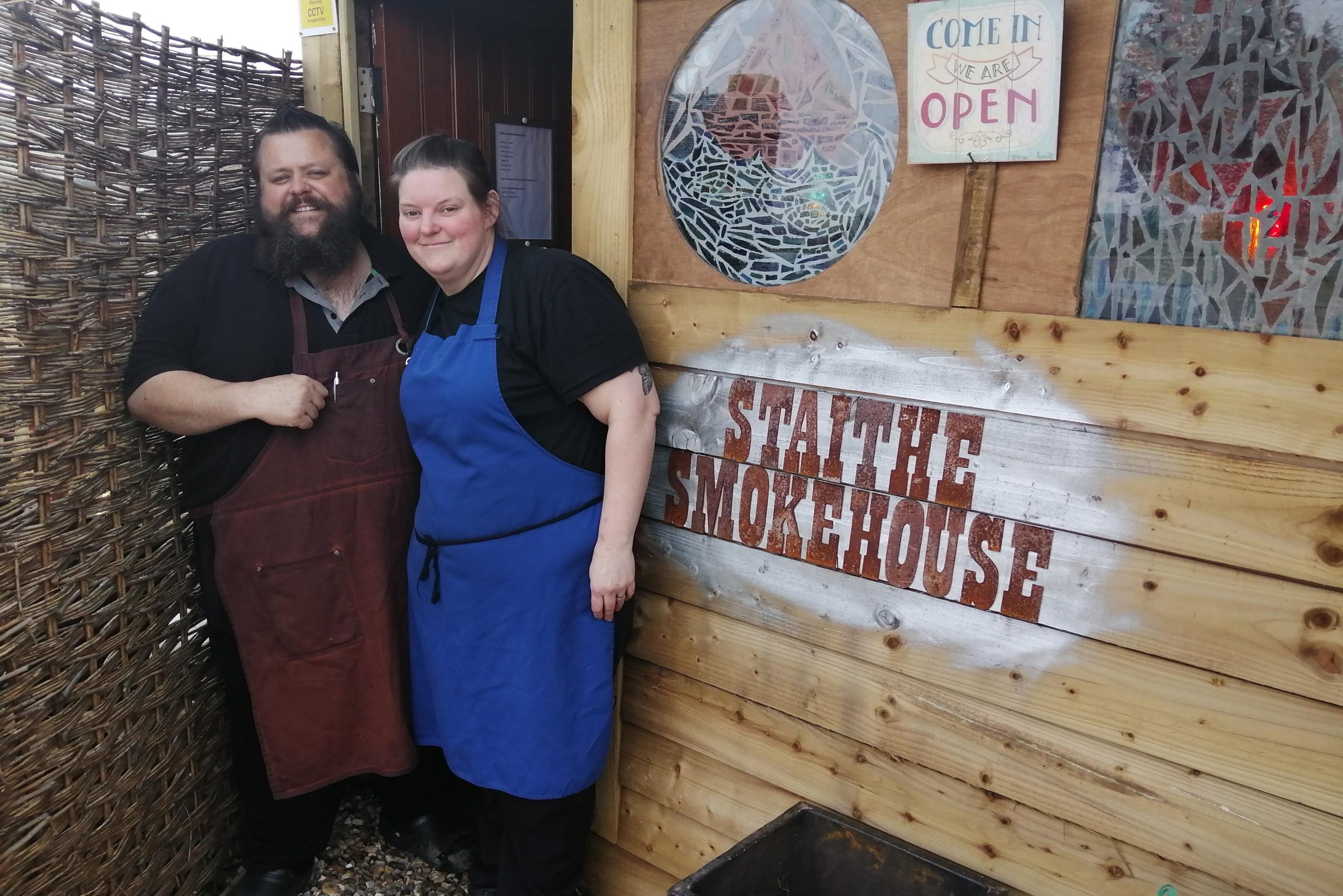 Quality suppliers
As our menu depends on the quality of suppliers' produce and The Saracen's is proud to maintain a number of long-lasting relationships with some of Norfolk's finest producers, Sam says. 'We have great suppliers, and we don't know what's going to be on the menu from week to week. My favourite dishes change depending on the season, and what's coming in.'
The restaurant retains its quality of food and service by keeping numbers down, and the front of house and kitchen teams are small, reflecting the ethos of the whole of The Saracen's Head; a family inn, where everyone is welcomed through the door like an old friend.
The main restaurant and bar area are perfect for a relaxed family meal, or an intimate dinner for two. Our dining room is available for private events and parties.
The restaurant is open from Wednesday to Sunday for lunch and dinner. To book a table call 01263 768 909 or email info@saracenshead-norfolk.co.uk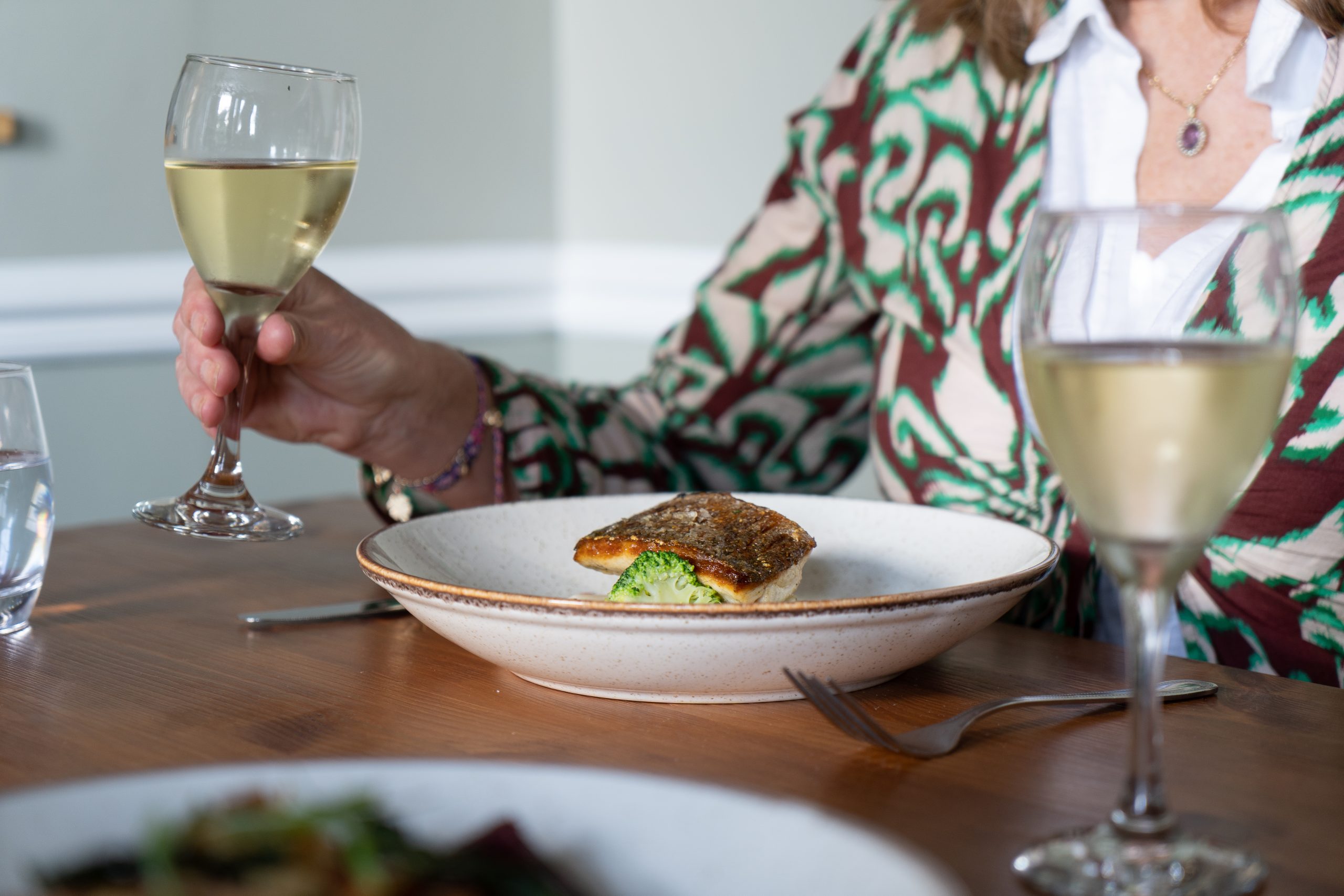 What's on the menu?
Here's just an example of what's on our menu this autumn, however the menu changes frequently, so do check with our team if you'd like to know more.
For fish lovers: Brancaster Moules, with Frites, or Line caught Cod Fillet, with Brown Butter Crab, Golden Raisins, Almond and Crab Salad, with Cauliflower Curry Sauce.
For meat lovers:
Slow Cooked Duck Leg, Puy Lentils, Roast pumpkin & Shiitake mushrooms, or Braised Pork shoulder with Apple, cider & mustard Cheddar dumpling.
For veggie lovers:
Eves Hill Beetroot with yoghurt, toasted hazelnuts and Truffle Goats Cheese.