G F WHITE BUTCHERS, AYLSHAM
Here at the Saracen's Head, Wolterton, we pride ourselves on our enduring relationship with each of our fantastic local suppliers. We have built lasting trade and trust amongst the finest local artisan makers and producers. For many years, we have curated our menus around what is available locally and in season, from the wonderful livestock reared in the nutrient rich fields of north Norfolk, to the freshly caught fish smoked and prepped over at Brancaster Staithe and the Norfolk coast. Homemade bread from local Bread Source and Norfolk beverages from artisan suppliers St Giles Gin and Woodfords make up just a few of our highly respected list of award-winning producers.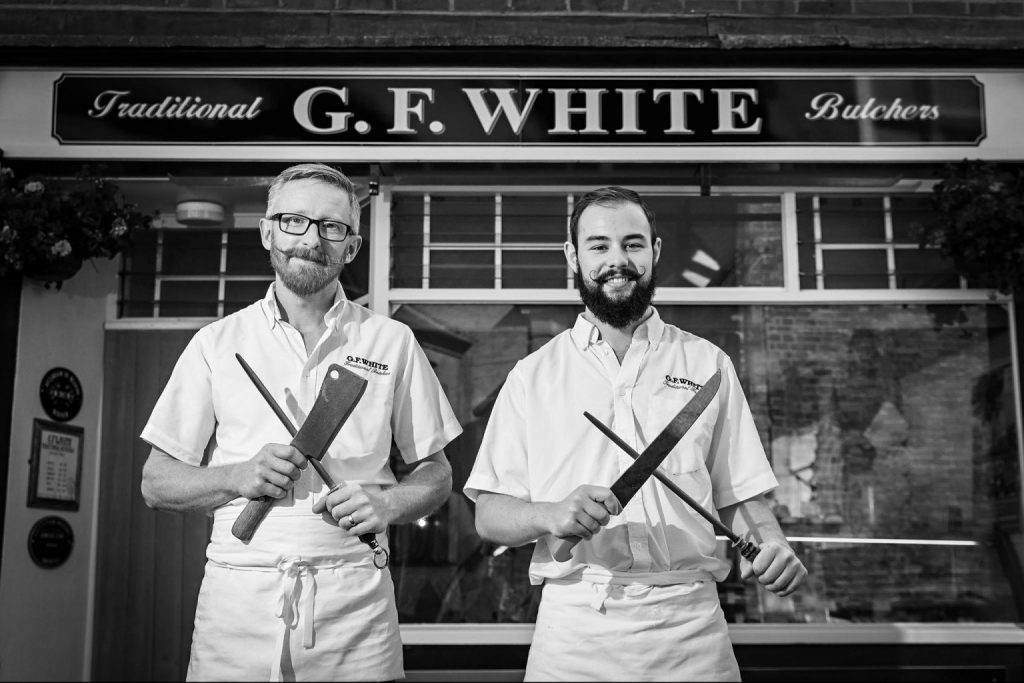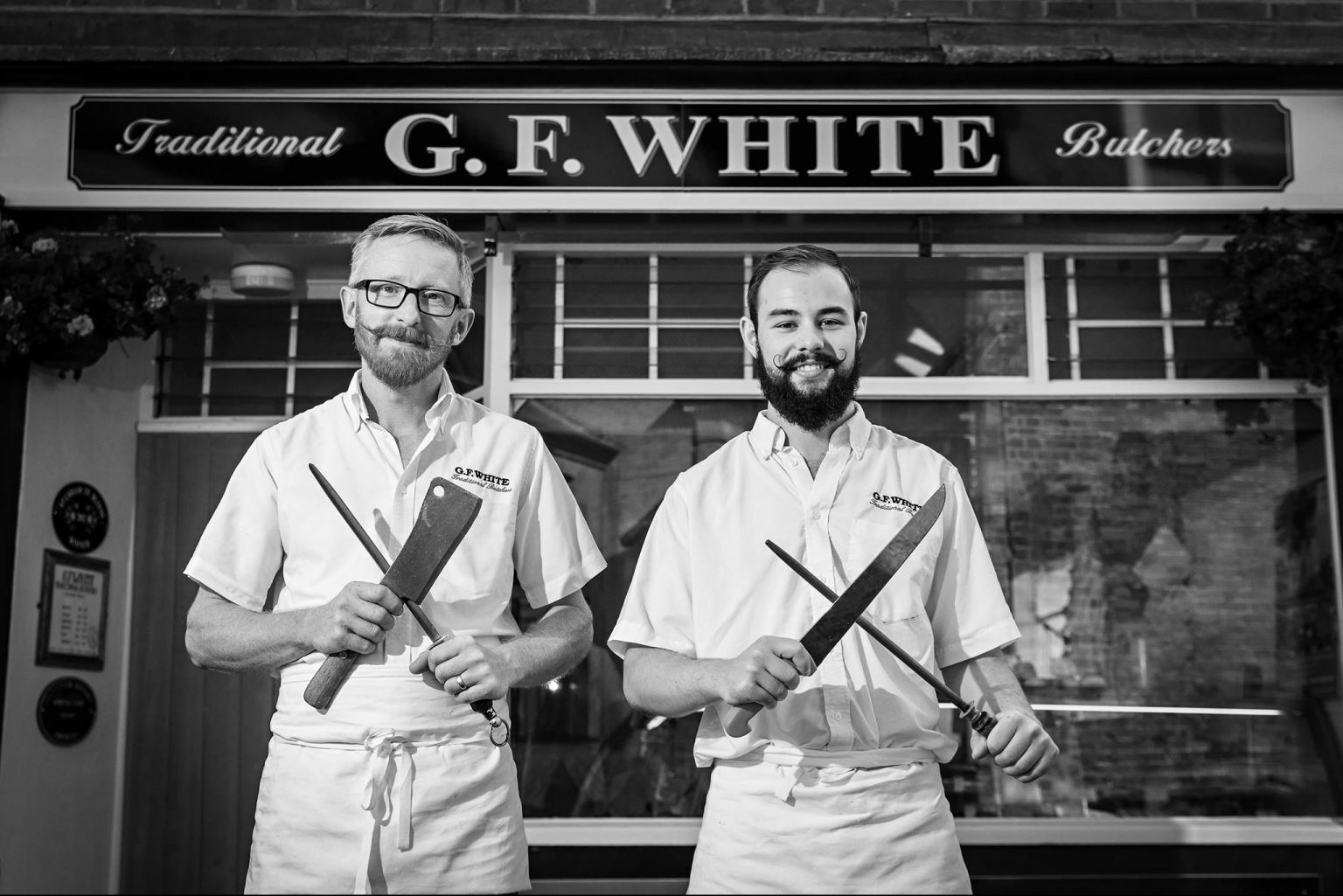 We want to celebrate each producer on our monthly blog and begin with our long-term friends at G F White Butchers, Aylsham, a traditional multi-generational family run butchers specialising in meat, poultry and game, serving the local community for over 180 years. Crawford and his team at White's take enormous pride in their work, in terms of sourcing, hanging and preparing, plus they deliver locally – although we are just a couple of miles door to door! We source all of our seasonal quantities of meat, game and poultry from White's, and know that each and every cut will be fresh, rich and delicious and deserving of the finest local veg accompaniments.
From rich, hearty game dishes over Autumn and Winter, to lighter poultry creations in Spring and Summer, we can trust these chaps to provide the best of Norfolk's farm to fork. Everything is sourced within just 13 miles of the shop and every farm has the highest welfare standards, something which is crucial to us. Whether it's pork from South Creake on the Holkham Estate, free range chicken from Hindolveston, or succulent lean lamb from Hevingham's Dole Farm, White's take great pride and care in maintaining their own great relationships with local farms.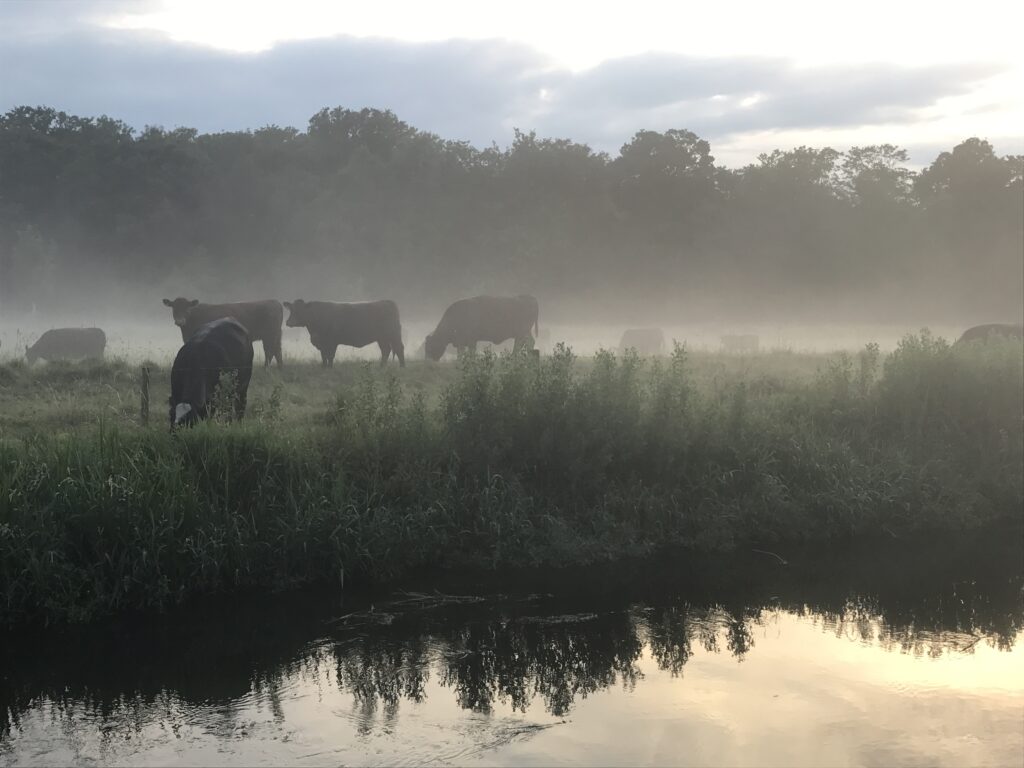 All the meat is produced on site and the slaughter house is only ten miles from the shop where all animals are slaughtered first, meaning less stress and therefore better tasting meat. White's is a game dealer – buying local and processing all game for sale on the premises, ensuring ongoing knowledge and awareness of local stock and its welfare. With G F White's core values of provenance, traceability, visibility, excellence and education and five stars from the food standards agency, we trust we can deliver the finest quality meat dishes to our customers.