Festive food and fun from The Saracen's Head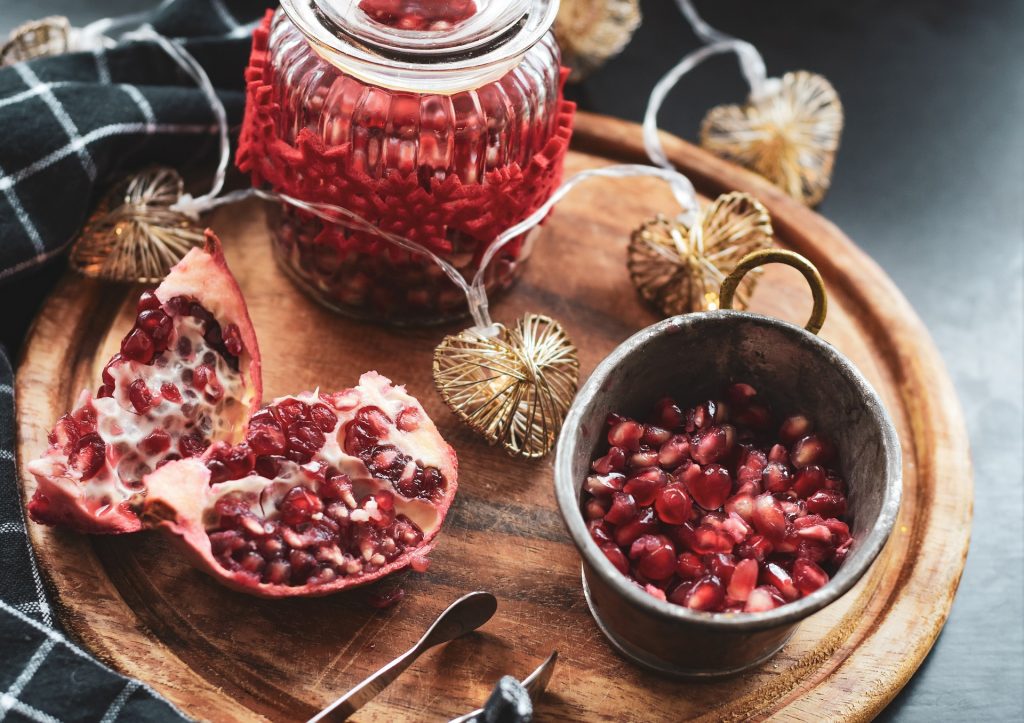 Christmas 2022 is only a matter of weeks away now… have you done your shopping? No, us neither. We are busy prepping our festive menu, with all the gorgeous ingredients on offer locally. Our menu design for the festive weeks ahead has many nods to seasonal delights, such as chicken liver parfait with red wine, cranberry and port chutney on sourdough – yum! Or for those wanting a traditional salmon starter, we've got Brancaster Staithe's smoked salmon with crispy capers, horseradish and citrus – oh and let's not forget the mouthwatering festive triple cooked parsnips, Ras el hanout, harissa, pomegranite molasses and coriander… and that's just the starters to whet your appetite! 
Head over to our menu pages here to see the full festive choices.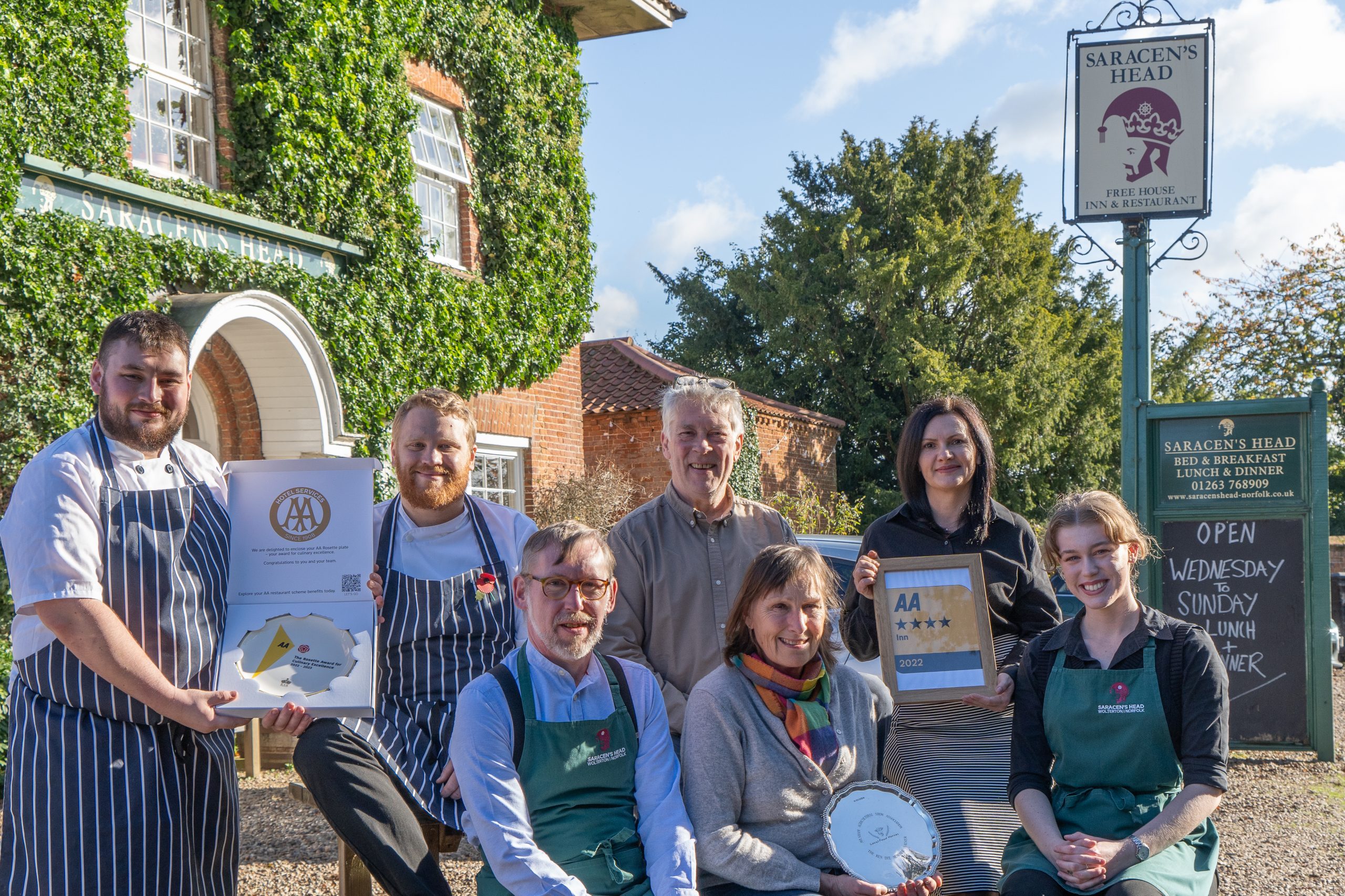 It's been an amazing year for us here at The Saracen's Head. We've won the AA prestigious foodie award, as well as Alysham Show's Hero award, been nominated for the Rural Oscars, and our team is going from strength to strength – there's much to celebrate! With our new website up and running we hope even more of our wonderful friends will spread the word and come and visit us. We are continuously working on creating impressive menus and hope that you'll see our festive selection will not disappoint.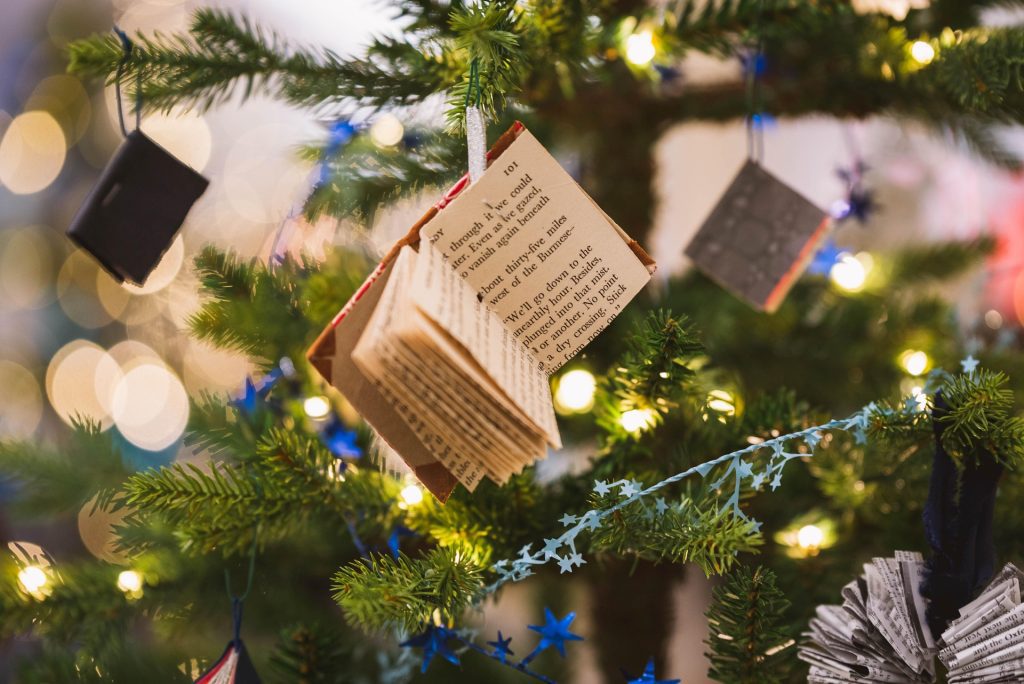 We like to share with our visitors what's lovely to hop along to locally, so here's a round-up of five delightful December things to do, while you're staying with us over the coming weeks. 
This is a really lovely one for all the family and only a few miles from us. Cosy up and explore the decorated hall, garden and grounds of Blickling, which is lit up in a magical array of colours. You can enjoy the garden light trail with or without visiting the inside of the hall. Garden of Lights is on until 18th December, book tickets via the website (£14 adult, £10 child)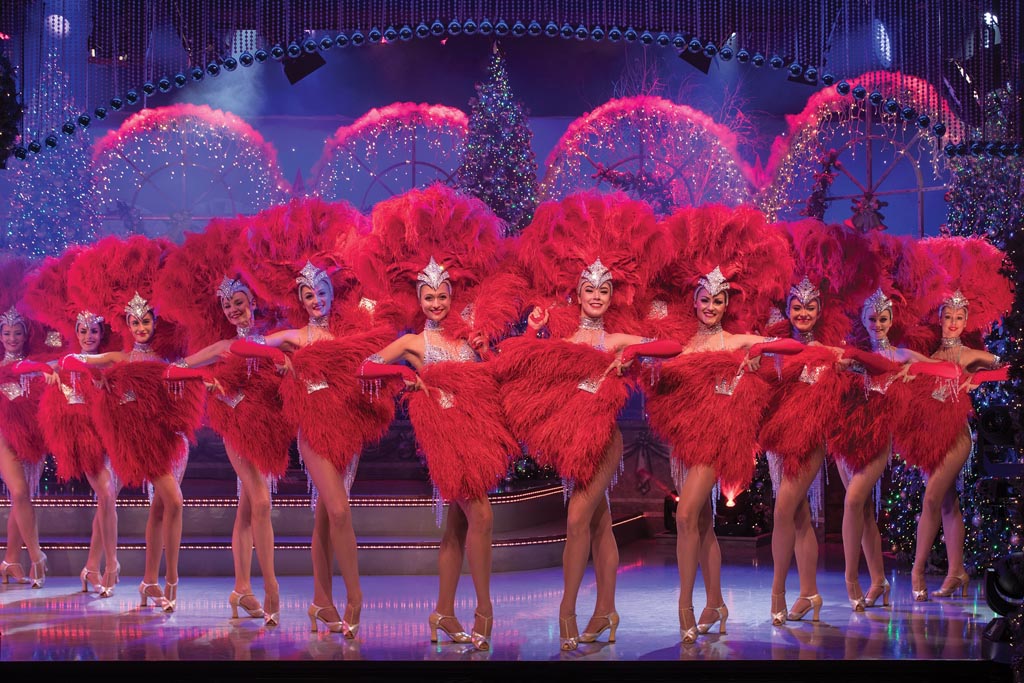 For a truly glorious all singing all dancing, extravagant experience, look no further than Thursford for a real festive treat. Expect dancing girls, variety, comedy in a cast of 130. Book tickets via the website and be warned it sells out fast, on until 23rd December. Tickets from £41, per person. 8 years upwards. 
Head just a few miles down the road to the coast for a really charming seaside event that's been going for many years and is sure to warm everyone up with the traditional pier performances. Look no further for huge value for money in entertaining all the family with laughs, dancing, singing and of course sparkly costumes. On till December 30th. Adults £28, children £15.
Grab the last few tickets for an inside look at this magical powerhouse in its full festive glory. Holkham Hall really has decked its halls and you'll be guided through the state rooms, with sets and installations that are specially designed to evoke every festive feeling, by Lady Leicester herself. Oh, and don't forget to add a glass of bubbly and a mince pie to enjoy with your tour! Self-lead tours on until 30th. Father Christmas visits in the Saloon Room on 10th, 11th, 21st and 22nd.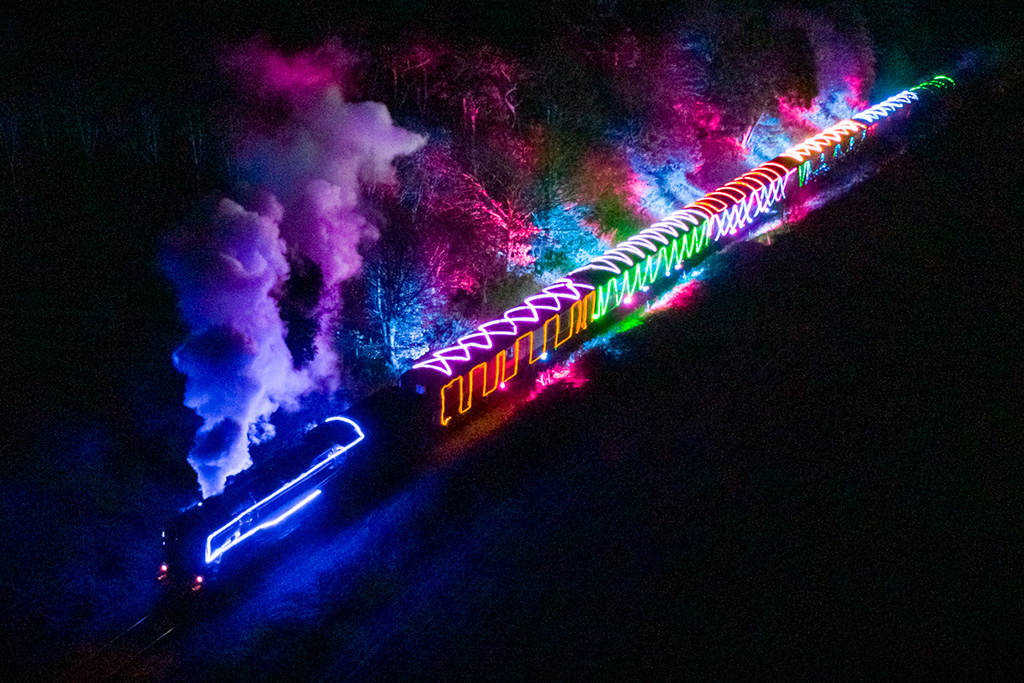 North Norfolk Railway Christmas Lights 
If you know any children (or adults) who love a train trip of the old-fashioned steam variety, look no further than the enchanting Norfolk Lights Express; a wintertime ride with neon flashes of colour and lineside displays of dioramas and thousands of lights as you puff by from Sheringham to Holt and back. Booking essential, from £20 pp.  
From all the team at The Saracen's Head Norfolk, have a wonderful Christmas and a very happy New Year!