Buffy's top tips for Asparagus
Our friends at Erpingham House Farm are busy growing and harvesting fresh asparagus, as well as getting ready for the peony season. We asked Buffy his top tips on growing, preparing and cooking this delightful springtime treat – the perfect accompaniment to your weekend breakfast of eggs (try dipping the tips in boiled eggs) or Sunday lunch, with new potatoes and roast chicken.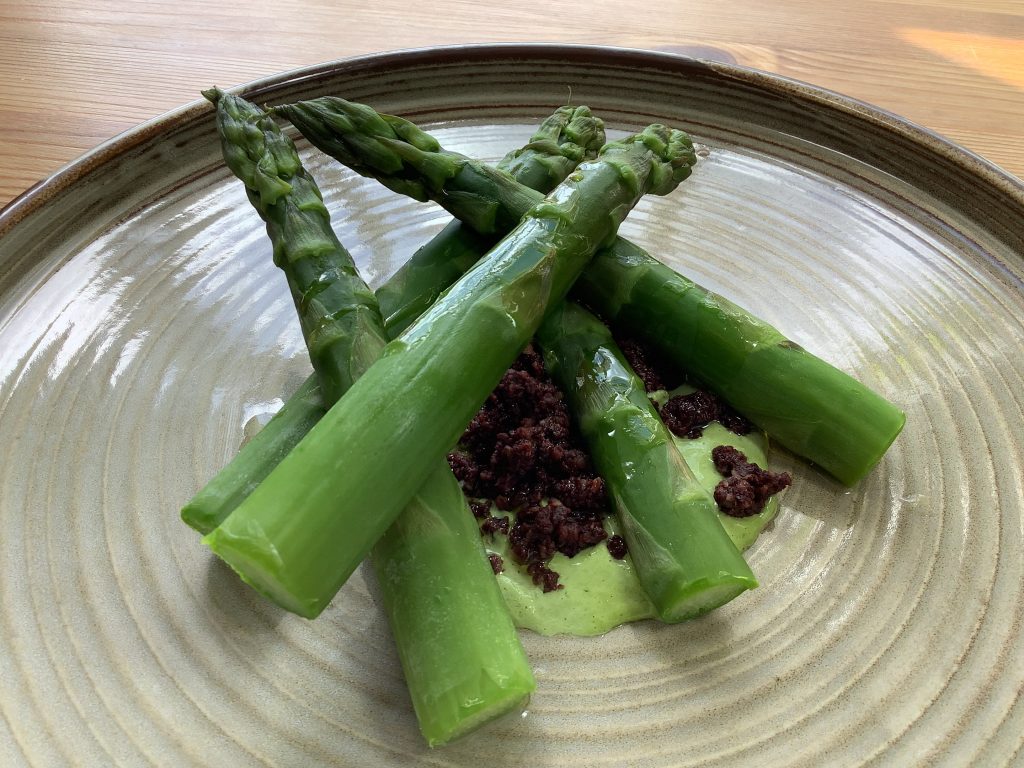 Better still, come in for lunch or dinner and sample it from our spring menu, served with black pudding crumb and chive mayonnaise.  
It's the perfect time to enjoy home grown spring vegetables, and GYO isn't as tough as it might first seem – though if you'd rather make life simple or are short on time just pop along to Erpingham House Farm for a bunch of freshly picked asparagus. In the first of our Top Tips blogs, we learn how to grow this elegant and versatile green.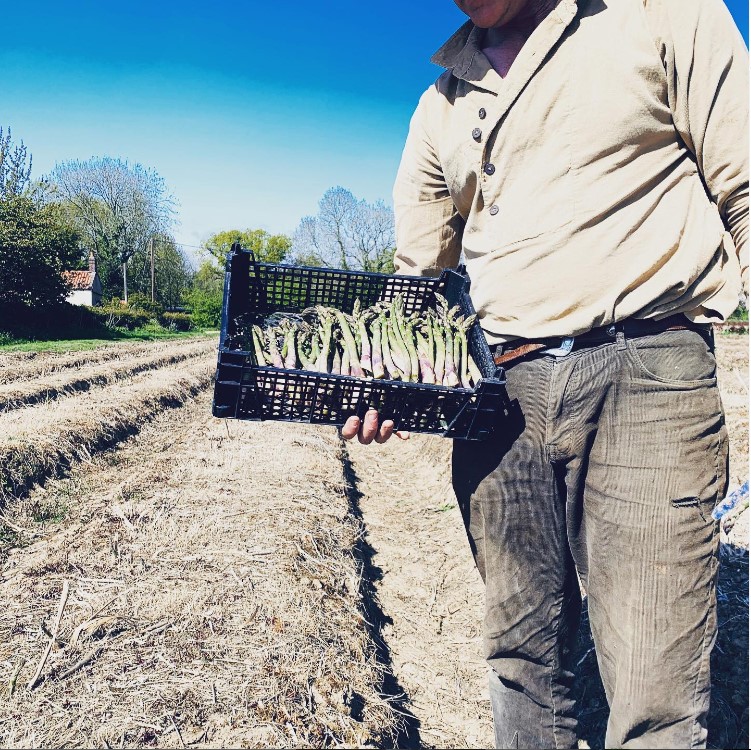 We're in prime asparagus season now – what's the secret to growing perfect asparagus?
We've learnt that perfect asparagus needs perfect weather. Sometimes we have a late start to the season due to cold frosty nights and cold north winds.
Plant them six to eight inches down and keep the weeds away and avoid cutting any spears in the first two seasons. So, if you're planting in March let them grow that coming season and the next year too, which will make the plant strong and vigorous.
To keep weeds at bay salt does help! 

How does one begin growing asparagus and are there many varieties? Is it better to grown from seed or from a year old? 
It's better to buy the crowns (roots) and plant them in the spring – making a much quicker return, the seed will take just too long. There are so many varieties of mostly the commercial stock, which comes from Holland.

When do you know it's ready to cut and where do you cut it?
Wait until the spear is about seven inches above the ground and with a long sharp blade cut under the soil so that ideally the bottom two inches of the spear are showing white. This will be very fresh as the bottom of the spear had seen no sunlight.
Is it true you shouldn't snap the ends off? Aren't they the part we don't eat?
If you can snap the spear with your fingers, it means it's fresh and ready to eat. The best way to keep the asparagus spears fresh is to drop the ends in cool water until needed.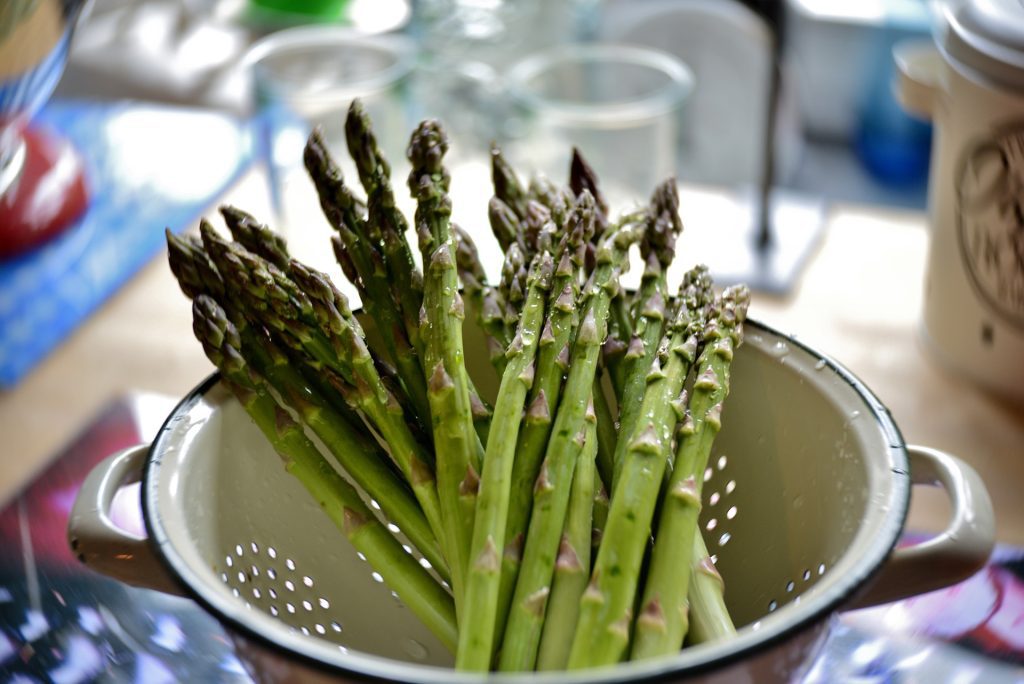 You'll find Erpingham House Farm just off the Norwich – Cromer road near Alby. NR11 7QD.
Instagram @erpinghamhousefarm 
t. 07887 745 425